Meet the Chemical Engineer
Chemical engineering is needed for the building of chemical plant machines and production techniques used for natural gas, artificial plastic, detergents, asphalt, paper, and polymer by means of the effective use of engineering concepts and technologies. Chemical engineers use the principles of scien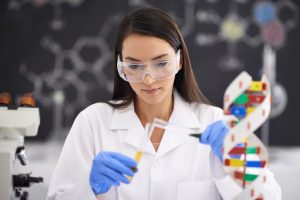 ce and engineering to test, develop and produce chemicals, medicines, fuels, food, and many other products. They are also known as process engineers and are responsible for the development of new industrial processes and the design of new installations and technological equipment or the modification of existing ones. Some chemical engineers specialize in specific processes, such as oxidation (oxygen reaction with chemicals to produce other chemicals) and polymerization (plastics and resins).
The aerospace, automotive, automobile, biomedical, electronic, environmental, medical, and military industries are looking for the skills of chemical engineers to help develop and improve their technical and chemical products. They oversee researching innovative strategies for chemical development, producing the techniques for isolating gaseous or fluid elements. They also manage the gathering of reports of manufacturing expenses and putting into action safe practices for people handling potentially harmful chemical substances.
Additionally, several engineers use technology that is assisted by a computer to design, while biomedical, chemical, agricultural, and production technicians incorporate engineering and scientific discipline to do the job. Even though to understand many engineering principles in a lecture, many of the chemical engineers need experience in actual programs that comes from the work environment, training, therefore internships and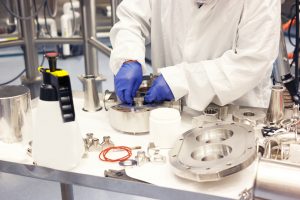 work experience are necessary. Also, interpersonal skills and teamwork are essential, especially in identifying and resolving problems between people in production and in cooperation with technicians and mechanics who carry out projects of chemical engineers. With the development and deployment of new energy sources to replace the world's declining oil and gas reserves, the importance of jobs in the chemical engineering sector is growing.
Engineers need to develop good working relationships with people in manufacturing because their role is to implement scientific principles in practice, especially in the manufacturing industry. They utilize accounting principles and other advanced mathematical topics to analyze, design and solve problems in their work. Qualified chemical engineers are not as common as other engineering professions, although, they are encouraged to improve their professional skills. They work on new materials, advanced production techniques and new applications for chemical and biomedical engineering.