The Importance of Communications Engineering
The communications engineer must solve the problems depending on the situation and provide a suitable solution, using telecommunications knowledge. In addition, they examine and develop communication systems and products such as transmission equipment, satellite communications systems and wireless devices. They are the primary focus of engineering companies and must be great communicators to ensure their fellow workers, clients, and the society is familiar with how their work is important.
Most communic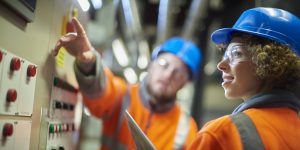 ations engineers work for telecommunication companies and manufacturers and installers of communication equipment and systems. If they are looking for a job or running any engineering business, communication is an important skill for engineers to develop.
When engineers improve the technical communication skills, this helps them to experiment with multidisciplinary design. Many communications engineers are specifically focused on interaction with complex components and systems and understand the mathematical principles of designing and solving problems with electrical components.
The engineers can work for large organizations or with private communication networks. Their main task is with various communication networks and devices, including copper networks, fiber optics, satellites, and wireless communications technologies. To become a communications engineer, a person needs to graduate from engineering studies in electronics engineering and telecommunications.